2021 In-Person Conference
Tallahassee Florida November 19-21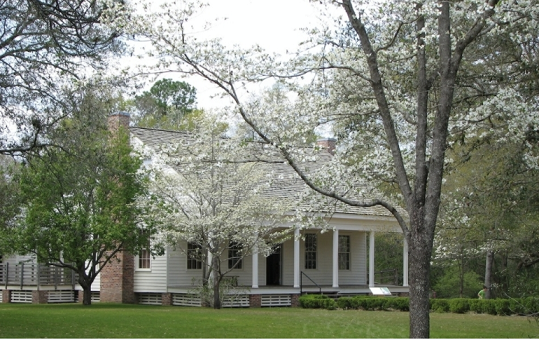 Due to special circumstances this year the NHS is hosting both virtual and in-person conferences. Our in-person Conference will be held at the Doubletree Hotel in Tallahassee Florida on November 19-21. We have a terrific line up of speakers and we are planning a series of activities in conjunction with Florida State University, where the Institute for French Revolution and Napoleonic Studies is located.
We are making this event more intimate than previous years in light of the pandemic's effects on the hospitality business and will be holding "Dutch Treat" dinners at fine local establishments. This means that the cost is considerably reduced to only $125 per person for the entire conference.
We encourage you to make your reservation at the Doubletree Hotel as the special $129 rate is on a first come, first serve basis and limited. You can use this link to do so: Doubletree Reservations or call them directly at (850) 224-5000
Our Sunday activity is a planned visit to Bellevue Plantation house which was owned by Marshall's Murat's children and includes a museum containing Empire period furnishings.
Our speakers will include:
Don Barry – The Long-Lasting Legacies of Marengo
Rafe Blaufarb – to be determined
Mike DeFeudis – to be determined
Kyle Eidahl – to be determined
Tim Fitzpatrick – Waterloo: Myth and Memory
Susan Jaques – Capital of the Universe: Napoleon's Monumental Ambitions for Paris
3 graduate Students from the
INSTITUTE FOR FRENCH REVOLUTION AND NAPOLEONIC STUDIES,
Florida State University
Register Now: